Photo credit: Jason Frank Rothenberg
Dirty Projectors announce 'Windows Open', new EP out March 27
24th March 2020
This Friday, March 27, Dirty Projectors begin a new chapter with the release of Windows Open. The first collection of new Projectors material to feature the lineup of the 2018/19 Lamp Lit Prose tour, these four songs are laidback and yearning, poetic and a bit whimsical. 
If you've seen Dirty Projectors live in the last two years, you no doubt saw Maia Friedman rocking the Silvertone and Stratocaster stage left – now she sings lead on all of Windows Open. 

Today, the band shares "Search For Life", a classic Projectors ballad with a stunning string arrangement from Oliver Hill (Vagabon, Dust Rider). In the context of this month's global crisis, it seems to carry a different and deeper resonance.  Watch the lyric video below.
Windows Open will also feature recent single and music video "Overlord", a "tongue-in-cheek critique of surveillance" (UPROXX) that's been praised as both "disconcertingly serene" (Rolling Stone) and "a beautiful, moving, simple pleasure that's hard to resist" (Consequence of Sound). Another track, "On The Breeze," feels generous and retrospective, like a peace offering to an impulsive trickster spirit. And closing the collection is "Guarding The Baby," a song of flint-eyed catharsis. An atmosphere of lightness prevails over Windows Open, and flashes of humor and sweetness carry the day.  
The music of Windows Open was written, produced and mixed by Dave, who co-wrote the words with Maia. The whole thing was recorded at Ivo Shandor in Los Angeles, CA.  
Dirty Projectors is Dave, Maia, Felicia Douglass, Kristin Slipp, and Mike Johnson. They will celebrate Windows Open at Chicago's Thalia Hall with a special "in-the-round" performance that has now been rescheduled from March 27 to June 3. 
Windows Open will be available digitally on Friday, March 27. Pre-order Windows Open HERE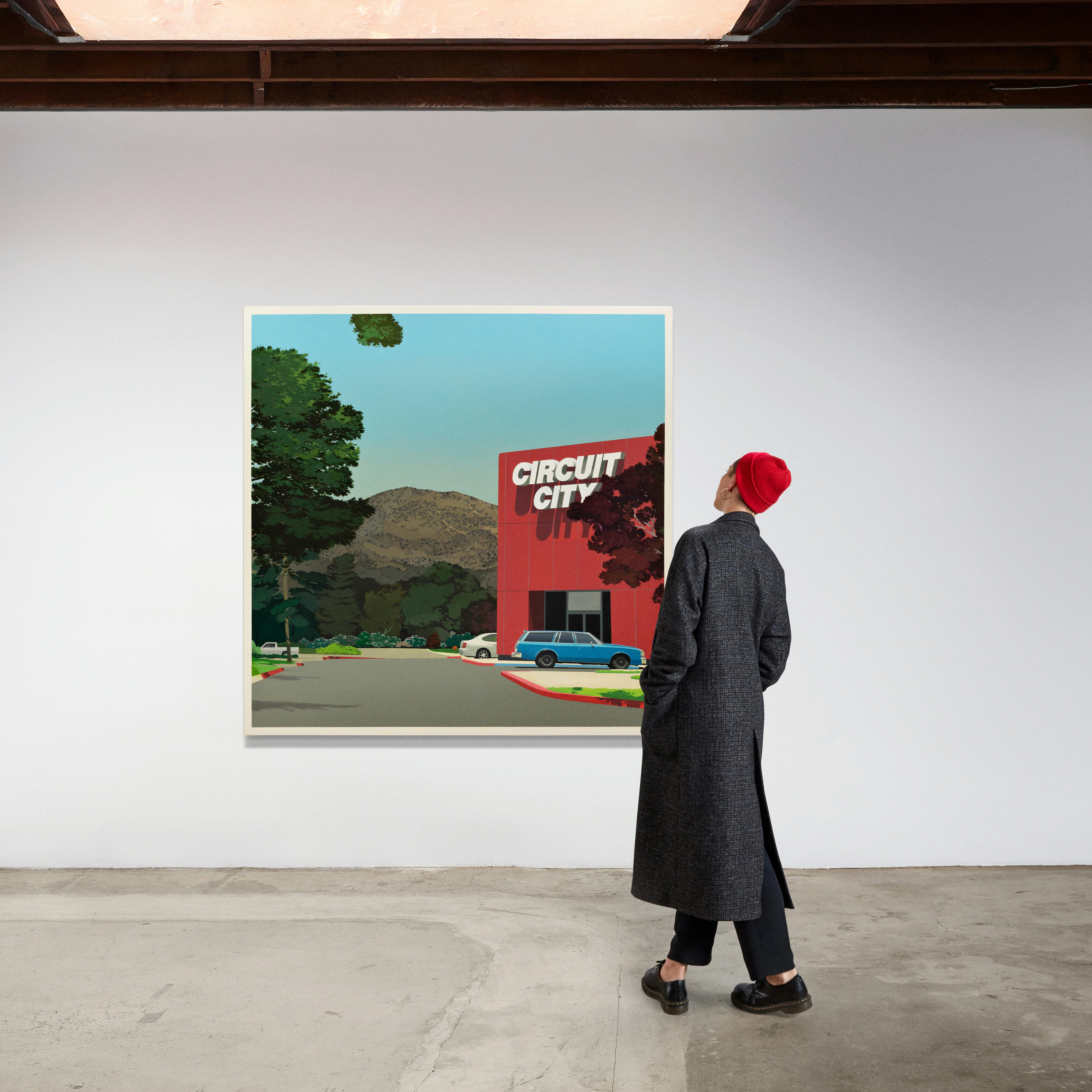 Windows Open Cover Art
(Painting by Jake Longstreth)
Windows Open tracklist
1. On The Breeze
2. Overlord
3. Search For Life
4. Guarding The Baby
More Dirty Projectors News