Photo credit: Jason Frank Rothenberg
Dirty Projectors annonce 'Windows Open', nouvel EP disponible vendredi 27 mars
24th March 2020
Ce vendredi 27 Mars, Dirty Projectors commencera un nouveau chapitre avec la sortie de 'Windows Open'. La première collection de nouveaux morceaux enregistrés avec les musiciens de la tournée Lamp Lit Prose (2018-2019), ces quatre nouveaux titres sont décontractés, nostalgiques, poétiques et fantaisistes.
Si vous avez vu Dirty Projectors en concert ces deux dernières années, vous avez sans doute vu Maia Friedman faire résonner une Silvertone et une Stratocaster à gauche de la scène - maintenant, elle chante seule sur tous les morceaux de Windows Open.
Aujourd'hui, le groupe dévoile "Search For Life", une ballade classique de Dirty Projectors avec un superbe arrangement de cordes d'Oliver Hill (Vagabon, Dust Rider). Dans le contexte actuel de crise mondiale, le titre semble avoir une résonance différente et plus profonde.
Windows Open est également composé du récent single "Overlord", une "critique ironique de la surveillance" (UPROXX) qui a été saluée comme étant à la fois "d'une sérénité déconcertante" (Rolling Stone) et "d'un plaisir beau, émouvant et simple auquel il est difficile de résister" (Consequence of Sound). Un autre titre, "On The Breeze", se veut généreux et rétrospectif tel une offrande de paix à un esprit farceur et impulsif. Pour clore la collection, "Guarding The Baby" est une chanson de catharsis. Une atmosphère de légèreté règne sur Windows Open et des éclairs d'humour et de douceur enveloppent l'ensemble.
La musique de Windows Open a été écrite, produite et mixée par Dave, qui a co-écrit les paroles avec Maia. Le tout a été enregistré à Ivo Shandor à Los Angeles en Californie.
Dirty Projectors est composé de Dave, Maia, Felicia Douglass, Kristin Slipp et Mike Johnson. Le groupe célèbrera la sortie de Windows Open au Thalia Hall de Chicago avec une performance spéciale "in-the-round" initialement prévue le 27 mars et qui est dorénavant reportée au 3 juin.
Windows Open sera disponible en digital le 27 mars. Pre commandez Windows Open ICI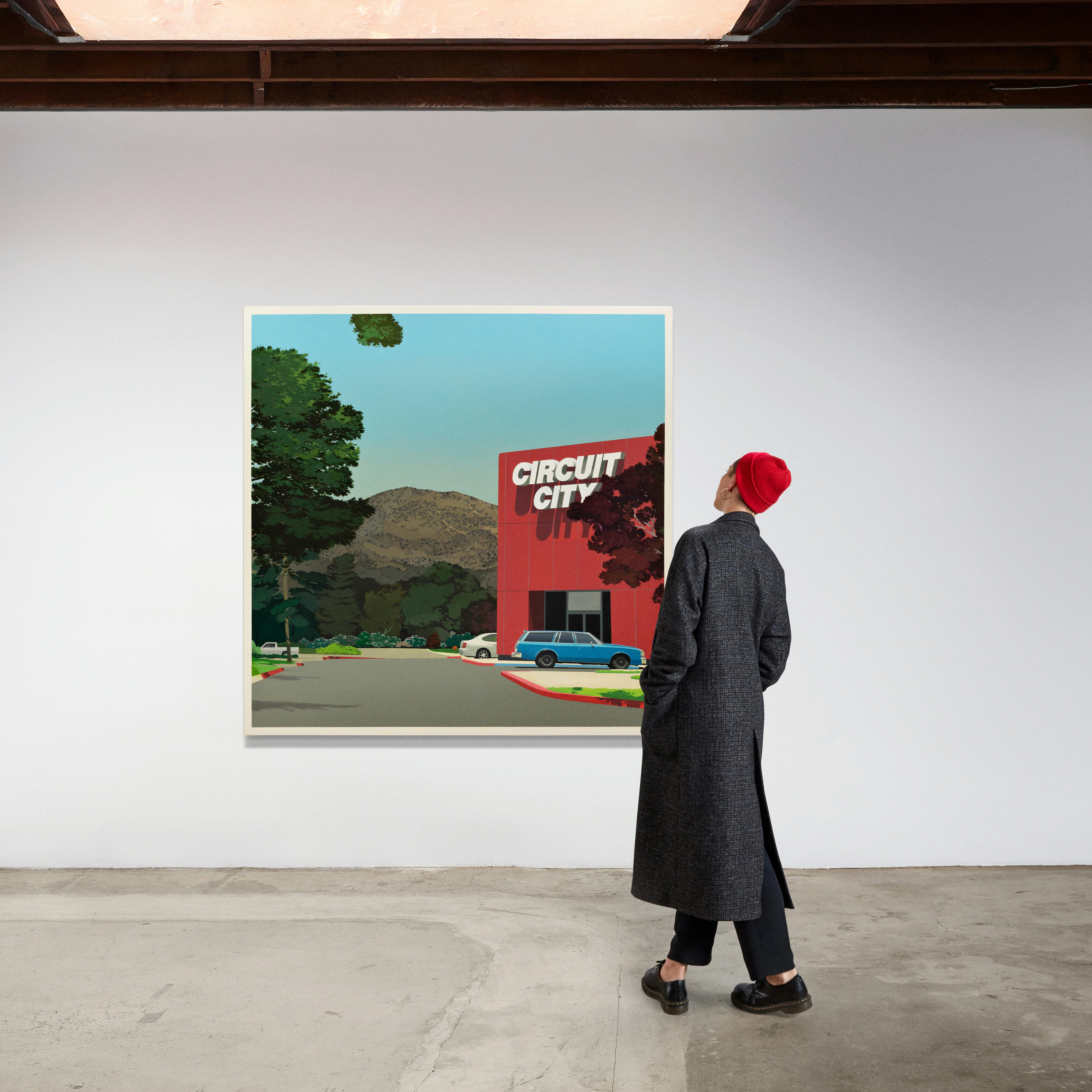 Pochette de Windows Open
(Peinture par Jake Longstreth)
Tracklist de Windows Open
1. On The Breeze
2. Overlord
3. Search For Life
4. Guarding The Baby
More Dirty Projectors News